With its expanding population and rapid industrialization, India has many environmental difficulties. Nevertheless, a surge of sustainable businesses are emerging in the middle of these concerns, concentrating on the creation of cutting-edge technologies to support environmental preservation, renewable energy, waste management, and sustainable agriculture. In addition to having the potential for rich profits, investing in these green firms advances India's larger sustainability goals. This blog talks about sustainable startups, their importance and the reasons why investors ought to think about investing in these startups.
The global awareness of environmental issues including climate change, pollution, and resource depletion has led to the rise in demand for sustainable solutions. There is an urgent demand for eco-friendly alternatives as populations and industries increase. By promoting renewable energy, eco-friendly products, effective waste management and sustainable agriculture, sustainable solutions provide a way to address these issues. The opportunity for investors to serve this conscientious market and contribute to a more sustainable and resilient future has been increasing as environmental conservation is prioritized by consumers and governments. 
One such organisation is GAF. The Global Accelerator Federation (GAF) offers assistance and resources to help startups develop rapidly. By offering tools, mentoring and networking opportunities, it helps in the development of sustainable enterprises. Through specialized programs,the GAF helps businesses thrive and have a good effect by assisting them in creating eco-friendly products, obtaining funding and navigating the sustainability landscape.
Sustainable Startups in India and their importance
Sustainable startups are new and innovative businesses formed with the main goal of tackling social and environmental issues while advancing sustainability over the long term. Emerging sustainable startups in India are focused on creating innovative ideas in fields like renewable energy, waste management, sustainable agriculture, and eco-friendly products . Addressing India's environmental issues, promoting resource efficiency, and fostering social well-being are their three main objectives. Instigating positive change, assisting India's green revolution and fostering a more sustainable and inclusive future are all important contributions made by sustainable startups. Let's us now look at some importance reasons as to these sustainable startups are important : 
Environmental Impact:

There are serious environmental problems in India, such as deforestation, climate change, air and water pollution. By developing eco-friendly substitutes, renewable energy options and sustainable waste management techniques, sustainable businesses play a crucial part in overcoming these difficulties. Their cutting-edge strategies contribute towards preventing environmental deterioration and fostering an ecosystem that is cleaner and healthier.

Energy Security:

India's population and economy are expanding quickly, which is driving up its energy needs. Sustainable businesses that promote clean and sustainable energy sources, such as solar, wind and biomass, helps to secure the nation's energy supply by lowering reliance on fossil fuels.

Resource Efficiency:

Sustainable startups frequently use methods that reduce waste and maximize the utilization of resources. They advocate for circular economy practices that help ensure a more efficient use of resources, such as recycling, upcycling and waste reduction.

Economic Growth and Job Creation:

Sustainable startups open up employment prospects in a variety of industries, such as renewable energy, sustainable agriculture and green technology. As these firms expand, they support the government's efforts to promote entrepreneurship and job creation as well as economic growth.

Sustainable Agriculture:

The agricultural industry in India is a big one, and sustainable startups in this field encourage organic farming, precision farming, and eco-friendly farming methods. These startups not only increase agricultural productivity but also guarantee the preservation of water and healthy soil.

Social Impact:

Beyond environmental advantages, sustainable startups place a high priority on social impact. They frequently interact with neighborhood groups, aid small-scale farmers and support sustainable living arrangements, all of which contribute to social and inclusive development.

Government Support:

Through a number of programs and policies, the Indian government has increased its support for sustainable startups. An environment that is favorable for these startups to succeed is created through schemes like the "Startup India" program and subsidies for renewable energy projects.

Global Recognition:

Successful sustainable startups receive recognition on a global scale, positioning India as a pioneer in sustainable development and luring foreign capital and partnerships. As a result, India's position in the world market is strengthened, and contributes to an increase in its soft power.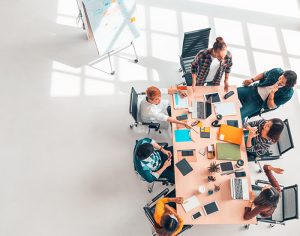 Investing in India's Green Revolution 
Investors have an unique opportunity to combine their financial goals with their principles of supporting environmental sustainability and social impact when they invest in sustainable startups. Let us now look at the benefits of investing in sustainable startups: 
Sustainable startups present a promising industry with significant growth potential as the need for sustainable solutions in India continues to rise. By investing in these startups, you can get attractive financial returns while also supporting businesses that make beneficial contributions to the environment and society.

The focus on cutting-edge technologies and innovative techniques is one of the main benefits of investing in sustainable startups. These businesses frequently create cutting-edge solutions for social and environmental breakthroughs. They also have the potential to upend established markets and gain a competitive edge, which would ultimately increase your returns as sustainability gains importance around the world.

Sustainable startups are well-positioned to navigate the constantly changing regulatory environment. Governments all across the world, including India, are enacting harsher environmental laws and offering rewards for eco-friendly projects.

Startups that are currently operating sustainably are less likely to be subject to the legal and regulatory problems that could affect more established companies that largely rely on unsustainable practices.

Diversifying portfolios is another benefit of investing in sustainable startups. You can lessen exposure to industries subject to regulatory constraints brought on by environmental concerns and shifting consumer preferences by investing in companies with a strong sustainability focus. This diversity might help in safeguarding your wealth in a market environment that is continuously shifting.

By investing in  these sustainable startups, you can improve your reputation in  the investment sector as an individual who is socially responsible and environmentally conscious. 

India's sustainable development goals can be expanded by investing in sustainable startups.  Lowering greenhouse gas emissions, preserving resources, and fostering social inclusion are some of the pressing environmental and social issues that these businesses strive to address. By making an investment, you can actively support these initiatives and help create a more resilient and sustainable future for India and the entire world.
In conclusion, there is a compelling opportunity for investors to succeed financially and have a beneficial social  and environmental impact by investing in Indian sustainable startups. These businesses are well-positioned to succeed in a shifting market environment thanks to the rising demand of environment-friendly products and the government's backing for green initiatives. By investing in these startups, you can not only help India achieve its goals for sustainable development, but also diversify your portfolio and build your reputation as an investor who is socially and environmentally responsible. Sustainable startups present a promising pathway towards a greener and more sustainable future for India and the rest of the world as sustainability continues to gain significance in the global investment field.