Vishwas Mudagal, bestselling author and serial entrepreneur and founder of GoodWorks group, inaugurated PRAGYA – The Entrepreneurship Association of SOC at Presidency University in Bangalore. The event was an enthusiastic gathering of students and faculty members to celebrate entrepreneurship, instigate the startup culture among students, incubate promising ventures by students, and provide seed funding and angel investing.
Vishwas Mudagal took the budding entrepreneurs through his entrepreneurial journey to become the celebrated founder he is today. The event was a captivating session that delved deep into entrepreneurship. Vishwas shared his experiences, insights, and some practical tips, offering a glimpse into the real challenges and triumphs that entrepreneurs face.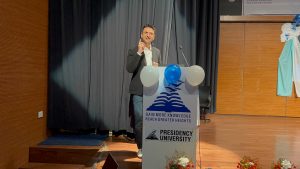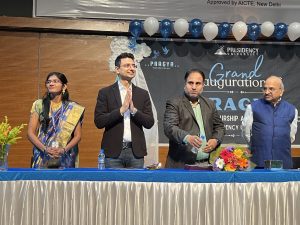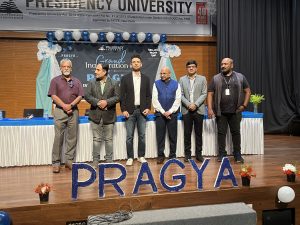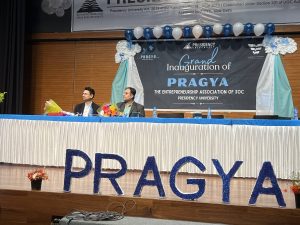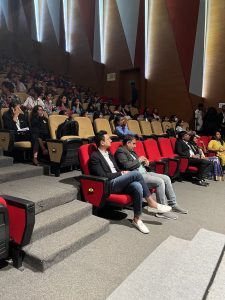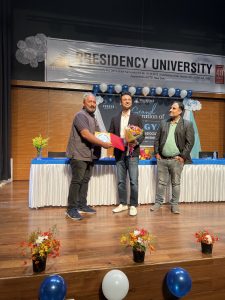 Vishwas Mudagal's discussion on angel investing was one of the key highlights of the session. His expertise in this domain shed light on the opportunities and dynamics of angel investing in the startup ecosystem. He also talked about his angel investing platform, GoodWorks Angel Fund and mentioned plans to partner with universities and student bodies to invest, incubate and guide budding entrepreneurs and startups. 
For the students at Presidency University, it was a rare chance to learn from someone who has not only ventured into entrepreneurship but has also invested in the dreams of other entrepreneurs.