A strong investor network can significantly impact one's ability to obtain finances, gain insightful information and connect with possible partners in the fast-paced world of startups. Building and establishing relationships with investors is an important task for entrepreneurs who want to succeed in the startup ecosystem. In this blog, we'll look at essential tips for creating a strong investor network that can pave the way for your success in the startup world.
1) Clarify your visions and goals
Establishing a strong investor network requires that your startup's vision and objectives be made clear. The benefits of having clear visions and goals are as follows:
Investors are drawn to startups with clear missions that exhibit both financial potential and a positive impact on the market or society. 

Your attraction is further increased by expressing your unique selling concept and having a solid value proposition. 

Your vision and the interests of potential investors should be in line for lasting connections to be made.

 Entrepreneurs can prove the validity of their startups potential for success to investors by displaying traction and milestones. 

Vision clarity serves as a compass, laying the groundwork for networking efforts inside the startup ecosystem.
2) Developing a strong value proposition 
In order to increase your investor network, it's essential to create a compelling value proposition. Creating a compelling value proposition can help you in the following ways: 
Investor interest is piqued when your startup can clearly describe how it differs from competitors and how it will fulfill a particular market need.

 A strong value proposition can attract investors searching for cutting-edge solutions by showcasing the startup's potential for rapid growth.

 It acts as a base for establishing genuine contacts and appeals to prospective investors looking for startups that can produce value and long-term returns. 

A well stated value proposition strengthens the credibility of the startup and creates the conditions for effective networking within the startup ecosystem.
3) Attend industry events and networking functions 
Attending industry events and networking functions is essential for expanding your investor network and can help you in the following ways:
These events offer chances to interact with influential people in the field, meet possible investors face-to-face and learn about current market trends.

 Participating actively in such events builds credibility and develops deep connections with important players in the startup ecosystem. 

Entrepreneurs can pitch their startups to investors directly by participating in networking events, which increases their chances of obtaining investment and beneficial alliances. 

Making the most of these opportunities allows business owners to network with potential investors and stay current on market trends.
4) Utilizing online platforms and social media 
Building a strong investor network requires maximizing online resources and social media. This is important for the following reasons:
Entrepreneurs can interact with possible investors and influential people in their industries by using professional networking sites like LinkedIn.

 Sharing updates and market information on a regular basis promotes the startup's development and helps build an appealing online presence. 

Social media interaction with investors humanizes the business owner and promotes interest and trust. 

These online platforms have a global reach, allowing business owners to communicate with investors across borders and get more recognition in the startup ecosystem. 

Entrepreneurs can grow their network and draw possible investors to their project by carefully using web resources.
5) Engage with angel investor groups 
An important tip for growing your investor network is to interact with angel investor groups. Here's how interacting with angel investor groups can help you:
 Angel investor groups consist of high-net-worth individuals who are actively looking for investment opportunities in promising businesses. 

Making connections with credible networks of angel investors in your field opens doors to prospective investments and helpful mentorships. 

Entrepreneurs that actively participate in these forums have the opportunity to pitch their ideas to potential investors, which increases the possibility that they will receive early-stage funding. 

By building connections with angel investor startups can get access to important resources, support and opportunities for growth in the startup environment.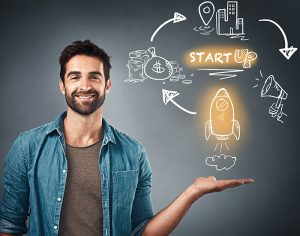 6) Build relationships and not just tractions
Growing your investor network requires more than just carrying out transactions. The potential benefits of building good relationships with investors are:
 Building sincere relationships with prospective investors promotes long-term support, credibility, and trust. 

Entrepreneurs should concentrate on having meaningful conversations, asking for assistance and genuinely wanting to understand investors' viewpoints.

 Spending time cultivating relationships shows dedication and honesty, which increases the likelihood that investors will support and believe in the entrepreneur's concept. 

Entrepreneurs can develop a network of supportive investors who are interested in the success of the business and who provide not only financial assistance but also helpful mentorship and coaching by giving relationship-building a higher priority than merely seeking cash.
7) Seek warm introductions
Seeking warm introductions is a valuable strategy in expanding your investor network for the following reasons:
Contacting potential investors through contacts or reliable advisors adds credibility and improves the chances of setting up a meeting.

 Personal recommendations instill a level of confidence in investors that cold calling would not, which will encourage them to learn more about your startup. 

Making warm introductions by drawing on existing connections shows off your networking abilities and exhibits consideration for the investors' time. 

To open up new prospects and obtain access to possible investors in the startup ecosystem, entrepreneurs should give priority to developing strong relationships within their network.
8) Showcase tractions and milestones 
Showing traction and milestones is essential in building a stellar investor network and can help in the following ways: 
The startup's potential for success is validated by showing progress, such as customer acquisition, revenue growth and notable accomplishments. 

Startups with demonstrable achievements are more appealing to investors because they lower perceived risks and improve the possibility that they will receive a return on their investment. 

The ability of the entrepreneur to successfully carry out plans is also demonstrated by tracking and showcasing milestones, which inspires trust in their leadership and the success of the startup.

 A startup's growth trajectory can be powerfully predicted by its progress and milestones, which makes it a crucial component of startup ecosystem networking activities.
9) Being persistent and resilient 
Building a strong investor network requires being persistent and resilient. 
It might be difficult and time-consuming to network and get investor interest.

Entrepreneurs need to keep trying to improve their pitch, get feedback and change their strategy. 

Although rejections and failures are unavoidable, it's important to keep a positive outlook and grow from each encounter.

 Perseverance in the face of difficulties demonstrates the entrepreneur's resolve and dedication to the success of their startup. 

Investors are more likely to back those who exhibit resilience because it shows the capacity to overcome challenges and guide the firm toward success in the cutthroat startup environment.
In conclusion, clarity, networking, relationship-building and adaptability are all essential steps in the process of growing your investor network in the startup ecosystem. Entrepreneurs can gain the interest and support of potential investors by concentrating on outlining a compelling idea, participating in important events and platforms and showcasing progress. Keep in mind that developing a strong investor network is a continuous process that calls for perseverance and focus, but the benefits in terms of finance, mentoring, and growth prospects can be enormous.
An early-stage venture capital fund, GoodWorks Angel Fund invests in and supports startups and business owners in a variety of industrial verticals. We assist entrepreneurs in creating and growing early-stage startups through our startup incubator program. Along with funding the startups, we also help our portfolio companies by giving them access to office space, technology, operational resources, marketing and other essential tools for building up new businesses. In addition, we also offer co-founder matching services, help finetune your business model, assemble a board of advisers, introduce you to possible pilot clients and support you with additional funding rounds. To know more please visit our website.