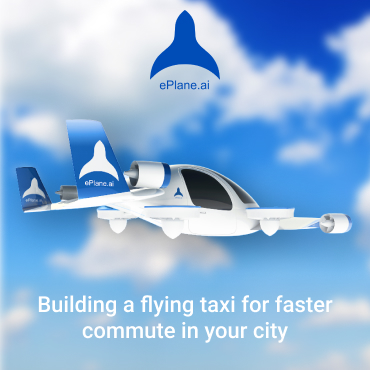 ePlane
ePlane is on a mission to eradicate waiting in traffic. We are building an electric flying taxi, e200, for 10X faster door-to-door travel at just 1.5X taxi fare. e200 takes off like a drone & flies a plane.
One of the most exciting startups in India currently, ePlane is creating electric vertical take-off and landing (EVTOL) planes and the team is led by IIT-M aerospace professor Satya Chakravarthy and IIT-Madras student Pranjal Mehta. The ePlane can take off like a drone and then fly like a plane. It aims to offer door to door drive within the city to combat traffic. This flying taxi startup has raised around $1 million in seed funds.
GoodWorks Angel Fund has co-invested in ePlane along with Java Capital.